HAFIZ MUZZAMMIL FAROOKI received the IPSA College Award for most outstanding student. May Allah bless him in his future studies & activities!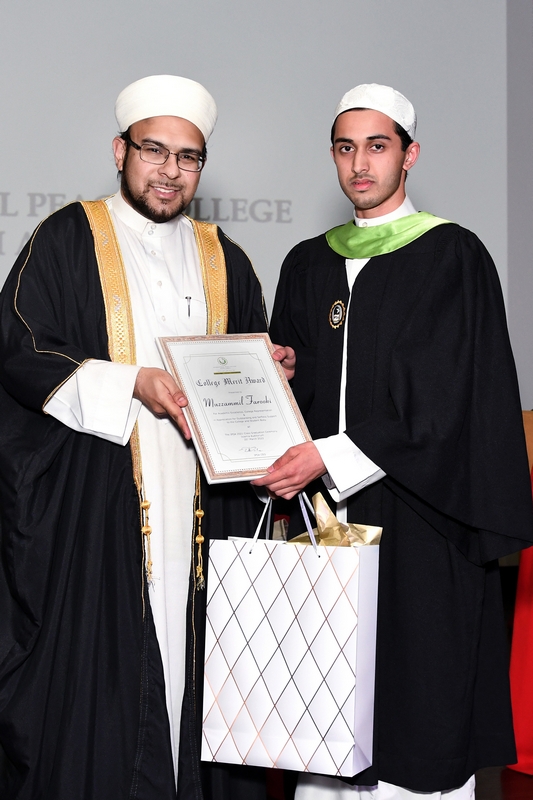 THE IPSA LIFETIME ACHIEVEMENT AWARDS:
In recognition and honour of individuals who significantly contribute/d to the South African Muslim community, in the field of Islamic Education. In this regard IPSA has instituted an "IPSA Lifetime Achievement Award" to pay tribute to the role played by such selfless individuals. The award is a token of appreciation in acknowledgment for their services rendered. As the hadith says: "Whosoever is not thankful towards human beings is not thankful towards Allah."
IPSA proudly presented its Eighth Lifetime Achievement Awards to
SHAYKHAH MYMOENA SOLOMON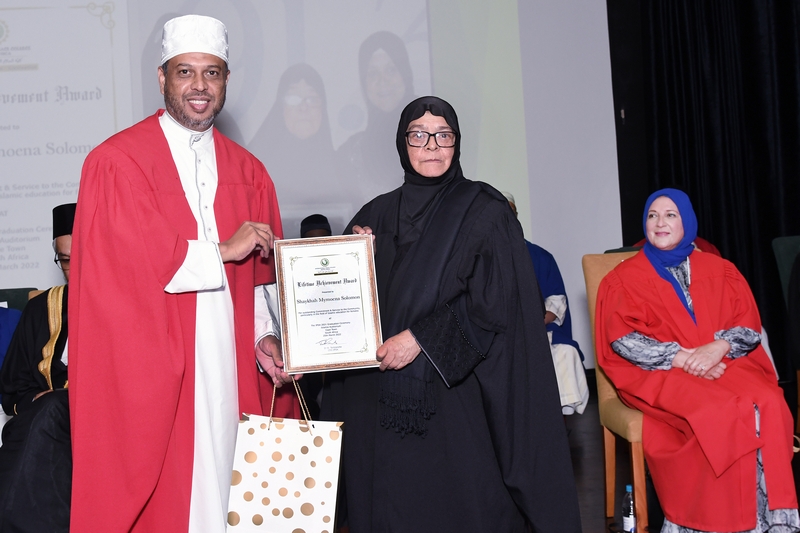 AL-MARHOOM SHAYKH NAZEEM TALIEP (posthumously), which were received by his SON MU'MIN TALIEP.