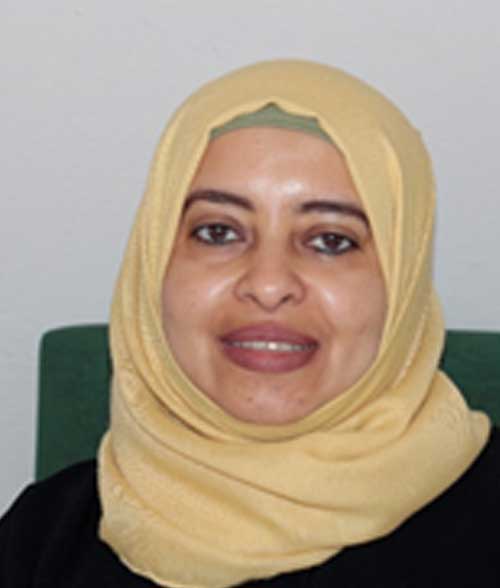 Prof Belqes Al-Sowaidi
Associate Professor of Translation Studies
HOD Undergrad Department
Belqes Al-Sowaidi is an associate professor and a research fellow at UWC. She received her BA in English Language and Literature with distinction (2004) and her MA in Translation Studies (2008). She completed her PhD studies at the department of Linguistics, Language and Communication, UWC (Cape Town) (2011).
She has been working as a Chairperson for the Department of Translation in Center of languages & Translation, Taiz University, Yemen and a Translator for a number of organizations and institutions. In addition, she supervised several MA and PhD students. She published in both Arabic and English in translation studies (specifically religious translation), linguistics and literature.
Dr. Belqes is that type of person who is ambitious and allows herself room to explore and experiment. She can work under pressure and exceptional circumstances. She likes reading literary books, listening to music, cooking and is enjoying solitude and meditation in the pursuit of inner peace and deeper insight.