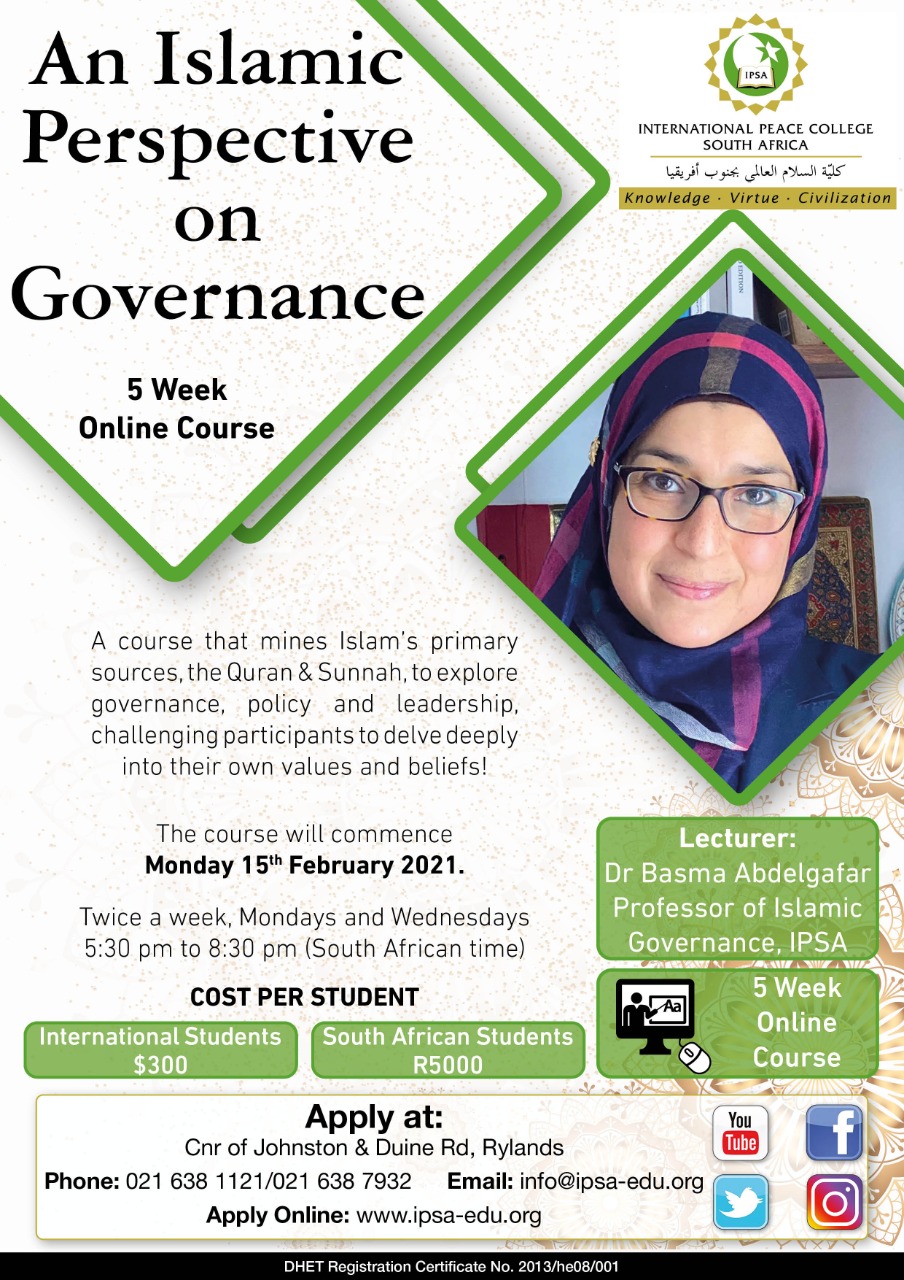 An Islamic perspective on Governance
Course Description
This part-time intensive online course examines governance and policy from an Islamic perspective. In particular, the four pillars of public policy in Islam – tawhid (unification), maqasid (objectives of the shariah), shura (collective decision-making) and islah (rectification) – and how they are intended to guide public affairs at multiple levels.
Course Aim
Its aim is to improve the performance of individuals engaged in public life by helping to unlock the wealth of guidance available in Islam's primary sources, Quran and Sunnah, as well as relevant scholarship through an integrative, comprehensive and dynamic methodology. 
Course Requirements
Participants are expected to be engaged by watching the class lectures which will be uploaded to YouTube, completing the assigned readings, answering related questions and participating in class discussions.
Who Should Attend?
Students of governance and policy
Policy makers, takers and analysts
Decision makers in government, NGOs and business
Truth seekers